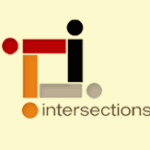 The Caregiver Connection
Intersections International promotes peace through dialogue in vulnerable religious, veteran and AIDS impacted groups. What is the caregiver connection?  Returning veterans have created a unique caregiver population – one that sits apart from the traditional roles created by age and/or illness and disability.  As veterans return from arguably the most traumatic experience one can encounter, they may return with one or more physical, mental and emotional issues.  These issues can limit or eliminate their ability to regain a normal way of thinking and living. And when this happens, a whole new and unprepared group of family caregivers emerge. One of Intersections International's objectives is to help family caregivers understand their role and get the resources they need to help their damaged son, daughter, spouse or friend to re-integrate and heal.
Intersections was founded in September 2007, its name symbolically representing its work: to bring together diverse groups to forge a common ground for global social justice.
Today, Intersections is involved in a myriad of programs dedicated to promoting peace and understanding. From the Veteran-Civilian Dialogue Project and new partnerships with the Lenape Peoples, to performance arts programs and Web sites that teach about and provide resources for dialogue between Muslim and non-Muslim groups, to programs that help initiate dialogue with religious groups regarding LGBT inclusion, Intersections brings individuals together in conversation, often with startling and profound results.
The Intersections logo expresses humanity's diversity in ways that honor our individuality, as well as the spaces where our lives intersect. The different 'i' components represent individuals of various cultures, religions, races, and beliefs intersecting while maintaining their uniqueness to form the most basic building structure: a square brick.
This symbol expresses the bringing together of diversity, unity, understanding and possibility in order to build a solid, common ground for global social justice.